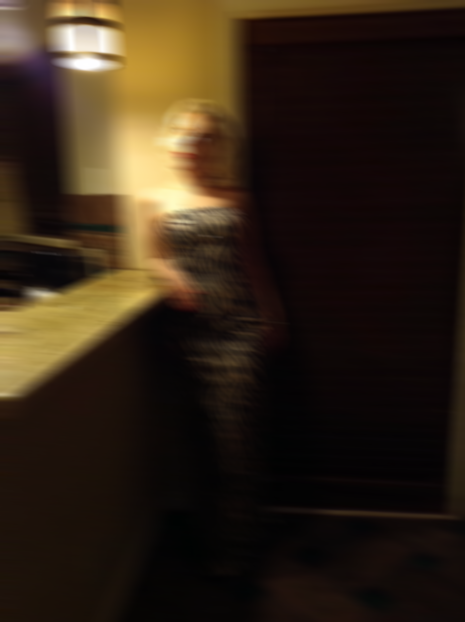 Here is a Temptress Teaser PHOTO to drive you CRAZY, the motion blur makes you ddizzyy trying to catch a glimpse of My GLORIOUS hourglass figure!
This is a tease from My new Film Noir FEMME FATALE Photo Shoot, and the EXCLUSIVE BEAUTIFUL PHOTOS of ME that tributers to My current Tribute Event will be receiving in their Niteflirt inboxes over the next week!
Here I am, on location on My hypnotically alluring FEMME FATALE Film Noir Photo Shoot in the opulent Presidential Suite, darling!
OMG  you won't believe your eyes when you see these EXCLUSIVE PRIVATE photos of ME dressed in assortment of VAMP FATALE ensembles including My floor length TIGER DRESS which shimmers with australian crystals! My version of the gorgeous dress Marilyn Monroe wears in the dream sequence of The Seven Year Itch. Omg it is sooooooo over the top GOLDEN AGE HOLLYWOOD GLAMOUROUS! So alluringly DANGEROUS. I am the Majestic Predator and you are My weak willing prey! Rowwrr!
Several of My photos are inspired by some of My favourite Film Noir movies with powerful Femme Fatale leads including: Niagara, Double Indemnity, Gilda (with Rita Hayworth, pictured below), The Postman Always Rings Twice, The Lady from Shanghai and more! Just wait until you see. OMG I am the film noir Femme Fatale come to LIFE and ruling YOUR world. My dangerous beauty makes you SO WEAK SO WEAK SO WEAK.
OMG My LUMINESCENT BLONDE BEAUTY takes your breath away, My beauty is like LIVING ART, it makes your life worth living to see ME.
Now is your last chance to tribute to this current TRIBUTE EVENT and receive the special MEDIA PACKAGE for Tributers ONLY!
Each slave which contributes to My current Hollywood Blonde Country Club Hideaway (currently ongoing) will receive an EXCLUSIVE mail with PRIVATE PERSONAL PHOTOS from My FEMME FATALE photo shoot and a Luxuriously GLAMOUROUS MP3 of My GOLDEN VOICE wherein I will be sharing luscious private details!! This email will be arriving over the next week in the inboxes of all those who have tributed to this event! Don't miss out, click SEND PAYMENT NOW!
NOW ALSO ADDED to this MEDIA PACKAGE for TRIBUTERS: A Glamourous VIDEO MESSAGE from Me, filmed LIVE in the Presidential Suite! Click BUY NOW below to be involved & receive this gorgous MEDIA PACKAGE this week!