THE DOLLHOUSE ~ Sissy Training
Be My dolly! Begin your Sissy Training as My Sissy French Maid
Being THE ultimate Girly Girl, I EXUDE glamour and femininity, the archetype DIVINE FEMININE, bubbling with oodles of je ne sais quoi, My joie de vivre is LEGENDARY.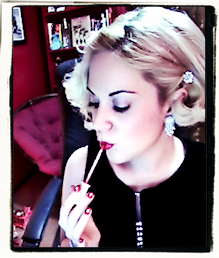 I was born to a charmed life, and gifted from the start with this natural MAGNETISM I possess. My parents rightly saw My innate potential, and catered to it from day one. I was sent to private schools, ballet academy, music lessons, art lessons, charm school.. I was exposed to tasteful, articulate, creative, and interesting people.
It is no wonder that this cultured within Me a desire to learn everything there is to know about elegance, poise, beauty, symmetry, aestheticism.
I was indulged in elegant culture from an early age. I delighted in all things girly & pretty, quickly developing this charming mix of girlish frivolity and philosophical intellectualism for which I am renowned. I was never able to understand girls who choose to be tomboys, climbing trees & playing boy games. I've always enjoyed GIRL games, dolls, pretty dresses, ruffles & bows! A prodigious Fashionista, I was so obsessed with what I called "puff sleeves" that every female figure I drew in My childish drawings had puffy sleeves just like a Disney Princess!
I love to collect rare and limited edition Barbie dolls, especially the limited edition Marilyn Monroe Barbie Dolls! Barbie Doll has always been My utmost FAVOURITE, and as a young girl I spent hour upon hour each and every day playing with My Barbies, and acquired gorgeous outfits for My dolls weekly. As I grew to be an adult, that naturally spun off into My own personal BARBIE WORLD, as Barbie definitely encouraged in Me a strong interest in fashion and art. As My sissy debutante you'll LOVE Barbie too!! More than anything else in the world you wish you could be just like Me and Barbie. OMG of course you wish you were a GIRL, being a girl is SO FUN!!
In fact, to Me it is the very essence of femininity that houses MY superiority. To Me, life as feminine DIVINE  is LIFE IN PINK.. La vie en Rose!!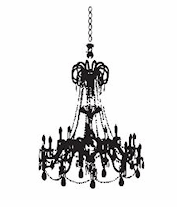 As you can imagine, because I am so clearly in tune with My own feminine expression, I am constantly bombarded by requests from aspiring sissy maids, begging Me to turn them into My life-sized dollies & sissy debutantes.
I can only imagine how EXCITING the prospect of being My life-sized dolly must be for you, as to be the dolly of THE Ultimate Pretty Princess is a privilege in and of itself. My luminescent personality sparkles like PINK CHAMPAGNE on a star-studded night. To be MY dolly, is to be part of a special VIP CLUB. Only the very best of girly achievers will be allowed to be MY toys. If you are an underachiever, I will discard you like a broken doll.
 Picture this, your new life.. a super cute mix of cupcakes, ice cream parlor, candy shoppe, make-up boutique, and barbie pink couture! This is the life you have always DREAMED OF.. a life full of COLOUR & FUN!! But don't just DREAM IT.. BE IT!!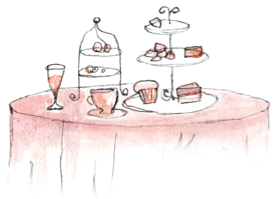 Now is the time to begin living the life you really WANT to live. By engaging in My vast selection of SISSY DEBUTANTE assignments you will be completely schooled in the art of femininity. From elegant poise & posture practice, make-up & boudoir lessons, to elaborate interactive sissy tasks, tea parties and lavish sissy excursions!! This is your deluxe ticket to all out GIRLY FUN!!
As a girly you will learn to love ALL the things that PRINCESS loves!! To Girly Girls MAKEUP=CANDY!! OMG being at the make-up counter is like being in a candy store.. all those pretty tubes & colourful pots all lined up in a row! you can't wait to learn how to apply make-up and how to wear all girly accessories and accoutrements, so that you can be a proper little "lady".
So many women do not even know the basics of good posture, or how to properly apply make-up, nor do they have the poise & grace to elegantly carry themselves at an upscale dinner party or high society event. It is a disgrace. Seriously, I do not understand such sloth. I will NEVER allow YOU to be slothful like that.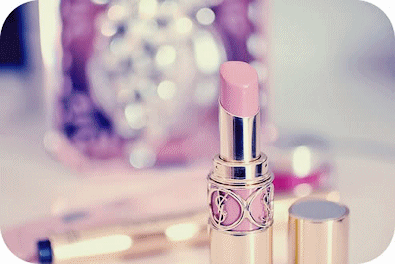 YOU will be held to much higher standards than even most women hold themselves to. As My sissy debutante, you WISH that you could be ME, but because you cannot be Me, you will involve yourself in the important pursuit of being MY SISSY DOLLY.
There is NO time like the present to start living the life you were BORN to live as MY SISSY DEBUTANTE!! This is your time to glitter, girly!!
Click on the invitation below to get started!
SISSY DOLLS & DEBUTANTES FINISHING SCHOOL~
| | |
| --- | --- |
| | GIRLS JUST WANNA HAVE FUN!! – An INTERACTIVE SUPER FUN WEEK LONG ASSIGNMENT!! That's right SEVEN WHOLE DAYS of GIRL FUN! These are your new FAVOURITE THINGS!! Dance & Sing, Get up and DO YOUR THING!! – 150.00 |

| | |
| --- | --- |
| | Dolly Assignment 1 – The first assignment in your transformation into My LIVING DOLLY!! With GAMES, ENTERTAINMENT, SHOPPING & MORE! A ONE WEEK long INTERACTIVE assignment! – 150.00 |
| | |
| --- | --- |
| | SISSY CHARM SCHOOL CRASH COURSE – Princess's Beauty Queen Charm School for sissyboyz!! Crash course! (3 full lessons): 1. Beauty Tips – Visual Poise 2. Girly Figure Training 3. Beauty Tips – Pedicure Massage – 150.00 |

| | |
| --- | --- |
| | DOLLS & DEBUTANTES – OMG I transform your brain into sugary sweet COTTON CANDY fluffy fluff! Become MY EMPTY PLASTIC HEADED DOLLY. OMG you WANT to be MY AIRHEAD DOLLY, don't you? – 200.00 |
| | |
| --- | --- |
| | LINGERIE SHOPPE TART – OMG you are going to have SO MUCH FUN doing this totally interactive SISSY DUTY! Take a trip to the Lingerie Shoppe! sissy humiliation.. in frillies! – 100.00 |

| | |
| --- | --- |
| | MAKEUP=CANDY – I love makeup, and you love EVERYTHING I love! This is a MAKEUP shopping task! I will tell you how to use all this candy-coloured makeup, & you will practice playing with it all daily! – 125.00 |
| | |
| --- | --- |
| | SISSY in WONDERLAND – I'll turn you into MY GIRLY because I *can*!! The transformation will begin.. from the grey "male" world you have known, to a NEW World, where you will be MY sissygirl, MY dolly! – 100.00 |

| | |
| --- | --- |
| | COQUETTE – My dainty & girly ultra feminine baubles make your bbrainn go into PINK OVERDOSE!! The POWER of a Woman is housed in her FEMININITY.. succumb to My feminine wiles. – 150.00 |
| | |
| --- | --- |
| | Princess & Her Dollhouse – Total BRAT toys with YOUR heart.. Listen to Me tell you about My wicked dollhouse, and how I shrink men into MY little playthings!! What will I do to YOU? – 125.00 |

| | |
| --- | --- |
| | STILETTO – This mind control girly trigger will condition your bbrainn to think OBSESSIVELY of My HIGH HEELS. OMG you want to see what it feels like to wear HIGH HEELS click click clicking as you walk – 125.00 |