★Hollywood Starlet Speakeasy Spectacular
A glamourous 1920's flapper style Hollywood Starlet Rendezvous of DECADENT INDULGENCE!
YOU PAY for MY stay at this GORGEOUS historic hotel resort, where Frank Sinatra Marilyn Monroe, Fred Astaire, Christian Dior, ETC all stayed! Al Capone had a speakeasy here in the 1920s! OMG it is SO BEYOND, and YOU pay for it ALL!! I STAY.. YOU pay for this Hollywood Starlet Getaway!!
I have stunningly GLAMOUROUS events planned throughout My ongoing Hollywood Starlet Rendezvous at this favourite legendary hot spot, a hideaway for such Hollywood celebrities as Errol Flynn, Clark Gable, Frank Sinatra and the Rat Pack, and MARILYN MONROE, My favourite!
Luxurious accommodations, dinner at eight in the grand dining room, champagne cocktails in the luxurious lounge, and in the morning: ROOM SERVICE, BREAKFAST in bed!
I have also received exclusive invitation to a special PREMIERE PARTY for which I will be dressed to the nines in full RED CARPET REGALIA!! OMG My award-winning GLAMOUR is LEGENDARY! This WILL BE the EVENT of the season! ONLY those who have participated in this TRIBUTE EVENT will be privy to the SECRETS of this glitteringly elegant affair!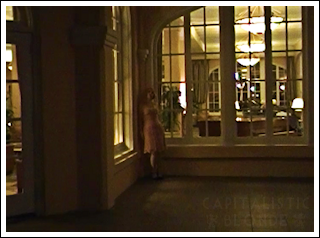 Here's how it works:
 Each slave which contributes to My indulgent HOLLYWOOD STARLET SPEAKEASY SPECTACULAR will receive an EXCITINGLY CLANDESTINE email surprise filled with exclusive photos from My glamourous 1920's flapper style Hollywood Starlet Rendezvous which NO ONE else gets to see.. private glimpses of this glitteringly elegant affair!
This CLANDESTINE PRIVATE EMAIL will also include an EXCLUSIVE SECRET MEDIA FILE not available to ANYONE else but those who participate! you DON'T want to miss it!

 To participate, click & pay one or ALL of the items above~ each slave which contributes will receive the INTERACTIVE CLANDESTINE EMAIL SURPRISE detailed above INCLUDING My EXCLUSIVE SECRET MEDIA FILE which will NEVER be available at any other time, and ONLY sent to those who participate!