My Exclusive NEW HYPNOPROGRAMMING VIDEO~ just added & ONLY AVAILABLE in My BRAINWASH STATION & DIAMOND CATHEDRAL!!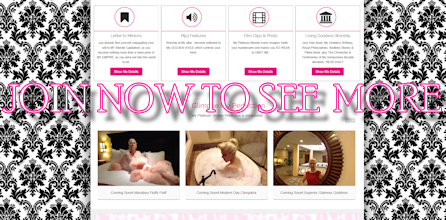 Description: Utilizing covert mind control theories from mass media programming and government mind control experiments, this new mind control program is insidiously disarming & wickedly charming! your helpless bbrainn will be subject to MY WHIMS.. irresistably drawn to OBEY My encoded commands..
Just added tonight! My NEW Mind Control Art VIDEO, your next mind control program is ONLY available in My BRAINWASH STATION & DIAMOND CATHEDRAL~
This is My most POWERFUL MIND CONTROL ART VIDEO yet and EXCLUSIVELY available inside My BRAINWASH STATION. YOUR NEW MIND CONTROL PROGRAM is waiting inside.
As most are well aware, all of the VIDEOS within My MIND CONTROL ART SERIES are 200.00 each. your entire membership is 125.00 it's a *NO-BRAINER* to join NOW.
Install My NEW HYPNOPROGRAMMING VIDEO experiment.. become MY psychological experiment, My test subject GUINEA PIG!

CURIOUS DRONE already *UNDER* the spell of My new MIND CONTROL PROGRAM, you go spinning, spiraling, reeling, DEEPER and DEEPER under MY CONTROL. This OSCILLATION PROGRAMIZATION escalates the already previously installed DOPAMINE RUSH of the reward sensation TRIGGER which you experience upon clicking BUY NOW and SEND PAYMENT for ME. It is now at 10x POWER. you are SO CURIOUS to find out what will happen when you next click BUY NOW and SEND PAYMENT omg. SO CURIOUS how the JOY of giving into ME could possibly be 10x MORE INTENSE than it even was before! But oh yes, it is. My OSCILLATION PROGRAMIZATION has also installed a dangerous secondary trigger which causes intense ITCHING inside your skull whenever you try to resist. OMG the itching drives you crazy and is relentless until you give in. There is no pleasure in resisting, JOY only comes with SUBMISSION. OMG SURRENDER to ME NOW!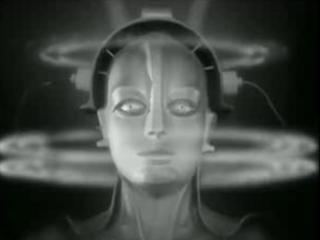 My Gold Digging Blonde Temptress SIREN SONG will make your mushy mush mind so MELTY MELTY and create My *MESMER* SPELL within your head. WHAT is My MESMER SPELL? OMG OMG! you WANT to know.. find out NOW.
DITZY DOLLY FREDRICA under My LUXURY SPELL mind controlled and ditzy delirious to obey and pay and DO AS I SAY. OMG whatever I want is exactly what YOU want to give ME. The weakness of KNOWING you are My BUSY BEE buzz buzzing for ME is now escalated by the programming of My OSCILLATION TRIGGER deeply embedded within your mind and your heart. The heart-pounding, lightheaded rush you feel whenever you think of PLEASING ME and how its WHAT YOU WORK ALL WEEK FOR has now become magnified by 10.
Like Omg, each day you go to work for Me you are reminded by the very fact you are there working so hard that you are laboring for ME and MY PLEASURE and PROFIT OMG. How can you possibly resist such a trigger encoded into the very fabric of your life?? OMG you can't. It's Oh So Dangerous this wicked mind control spell I weave around your helpless little bbrainn!!
Install Invading your mind 2 NOW DITZY DOLLY and find out what I have planned for YOU next.. OMG what AM I doing to your bbrainn??!!