Money Domme BRAG page!




Take a look at some of MY Pretty Things:

  Revillon Couture Blonde Mink, Lili St. Cyr vintage original photograph, Chat Noir Cat, Various Santini Statues, Art Glass, Tiffanys, Moulin Rouge Originals,  4000.00 + dollar piece of rare German Dresden, Vintage Guerlain Shalimar Parfum, and MORE!

Press the play button on the video playlist to your right to watch!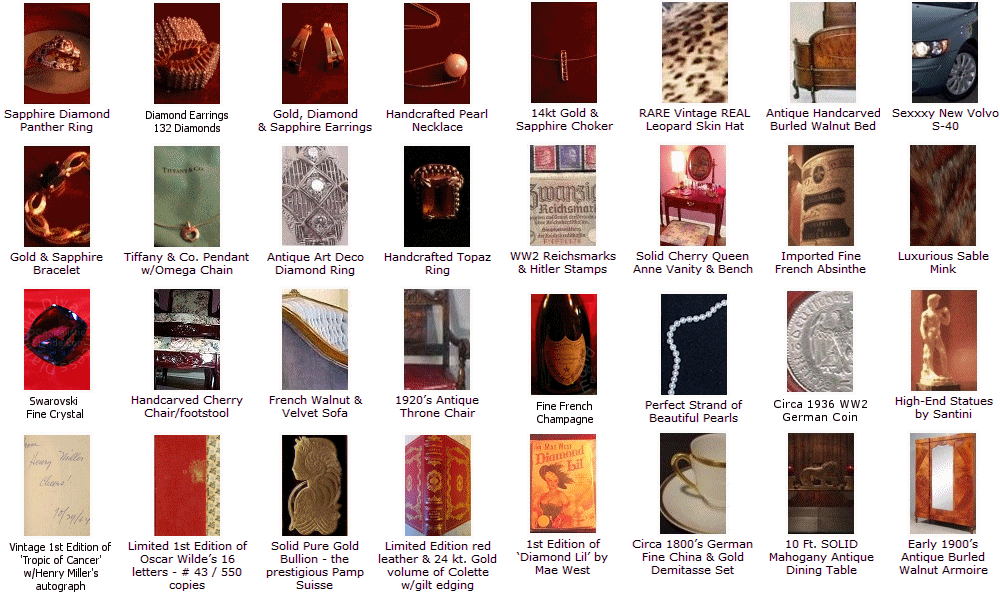 Click HERE to read all about My BARBIE DREAM HOUSE!