Pink Diamond Gift Exchange: Buy a gift under Princess's PRETTY PINK TREE!
Remember what it was like when you tried so hard to go to sleep on Christmas Eve, too excited because you couldn't wait until Christmas morning?? The MAGIC OF PRINCESSMAS is putting the MAGIC back in the holiday for you just in time for Cyber Monday or as I like to call it MONEY MONDAY! YAY!
Do all your Holiday shopping HERE, DRONE, FOR ME!
Details: When you have more gifts than can fit under one tree, what's a girl to do?? Have two trees, of course! I'm totally not satisfied with just the avalanche under My sparkly PLATINUM Christmas tree, I want an avalanche under My little pink tree in My vanity glamour room too! My GREED is providing you with more holiday fun than you can even imagine!
Here's how it works:
My pretty pink tree is getting loaded with various gifts of pretty trinkets & baubles.

YOU can purchase a gift for ME from under MY TREE!

you will wait with bated breath, full of anticipation and glee as the coming holiday approaches..

Wake up to a special gift in your EMAIL STOCKING.. A personal video of Princess opening YOUR GIFT!!
you are totally going to be staring at YOUR gift for weeks to come imagining what could be inside!
*Choose the gift YOU want to buy for Princess!! The higher the price, the better the gift! Why not buy ALL OF THEM??! Go ahead, start clicking!! you KNOW you want to see what's inside ALL the packages when Princess opens them!
To participate, simply click one of the Christmas gift boxes in the images above and tribute for the privilege of buying a gift for ME that will be under MY Tree! Even better, click them ALL and do YOUR part in adding to the AVALANCHE of pretty gifts that will be waiting for Me to open them on Princessmas Day!




The Sparkling Princessmas Agenda:
OMG!! Just looking at this PRECIOUS photo of Me just makes you DELIRIOUS to spend oodles of CA$H on Me, doesn't it, ADDICT??!! Go ahead, SPLURGE! There will be NO spending money on ANYONE else this year but ME, so you might as well start clicking those pretty little buttons right now!!
you WANT to spend ALL your CHRISTMAS BONUS CA$H right here on MOI!!
There will be OODLES of LIVE EVENTS posted on My Royal Diary throughout the Princessmas season, along with special LIVE VOICE CHATS and Holiday Princess Cam Events in My BRAINWASH STATION! Don't miss out on all the fun!
Back by popular demand: Merry Christmas to ME!! The Official PRINCESSMAS Carols are getting their very own page on PAYPIG.net!!
If you are or would like to be one of My ELFYPOOS you may email your contributions to Me accompanying your PRINCESSMAS GIFT or TRIBUTE. OR you may call ME on Niteflirt and quote your jingle or poem to Me live, and if I LIKE IT, I will demand that you send it to Me for posting. Merry Christmas to ME!!




As promised, here is My ELFYPOO ENTOURAGE Feature!! A MAGIC of PRINCESSMAS Exclusive!
PRINCESS has her ELFYPOO ENTOURAGE of 8 lucky elfypoos to usher her through the PRINCESSMAS season in LUXURIOUS STYLE!! My lucky little Elfypoo Entourage get to follow My fun, throwing cash as I dash through the malls!!
Positions available:
APPLY NOW! Send an email reply with your desired elfypoo position and receive detailed instructions directly from Me of what your ELFYPOO duties are!
Yes, as one of My 8 ELFYPOO ENTOURAGE you will be in direct communication with Me all throughout the Holiday Season, kept abreast of the latest & greatest GLAMOUROUS Private & PERSONAL Princessmas Events for which YOUR monetary gifts will be required!! Keep on your toes elfy, this is IMPORTANT WORK, your HIGHEST CALLING!




Limited Edition Holiday Tribute Events
There will be several EXCITING Interactive Tribute Events featured throughout PRINCESSMAS which you can participate in santa piggy! OMG so many GORGEOUS SPARKLING HOLIDAY EVENTS! Click the Tribute Event images below to read all about them​




ALL FOR ME, NONE FOR YOU!
Justify your existence, and have a HAPPY HOLIDAY catering to MY whims & sacrificing your own holiday to spoil ME rotten!! I expect you to max your credit cards & empty your bank account this holiday season on ME!! I want you to be deep in debt by the first of the new year!! Bunches & bunches of shiny pretty gifts under MY tree from you, and absolutely NOTHING for you, because you deserve ZILCH, and you know it!! Start by clicking the first button and don't stop until you reach the last! Ready?! Set! Go!!




The 12 Days of Princessmas~ The Crown Jewel of the Magic of Princessmas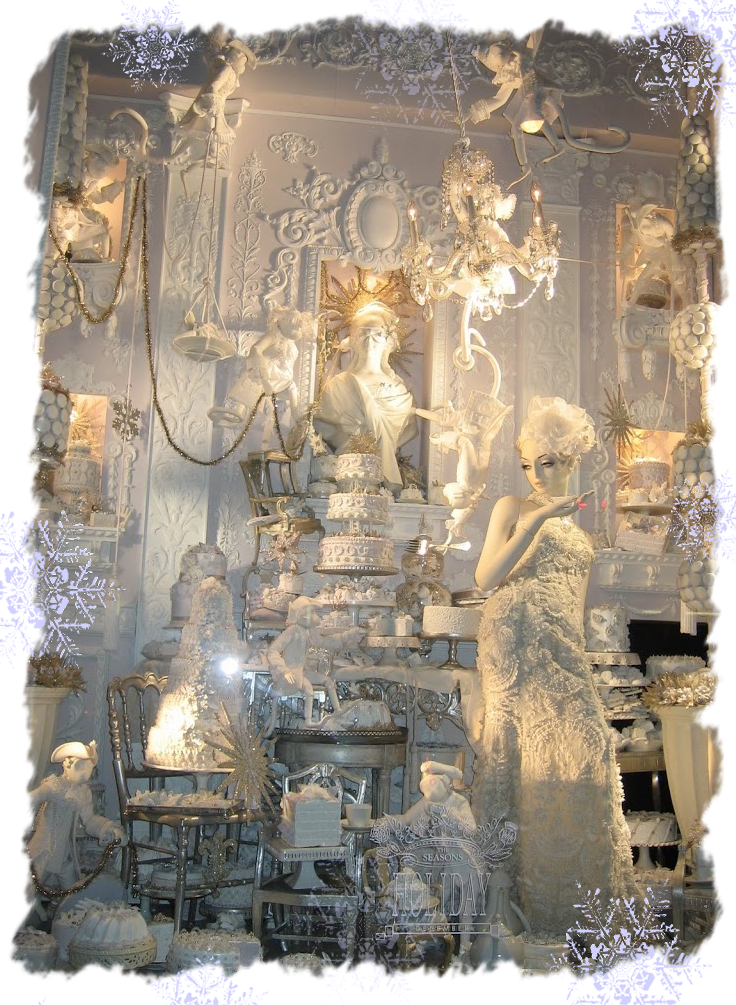 12 full days of:

Special Holiday Edition Assignments ONLY available via the 12 Days!


Holiday Interaction with ME & instruction arriving in your inbox DAILY


Special Holiday AUDIO MESSAGES from ME!!


Sparkling EXCLUSIVE ways to SPOIL ME throughout the Holiday!


And the CHERRY on TOP:
EXCLUSIVELY available to the 12 Days of Princessmas Elves ONLY! A Special Edition CLANDESTINE VIDEO!
Yes that's right, EVERY SINGLE DAY FOR 12 DAYS STRAIGHT you will receive emails from ME that will include daily instructions, assignments, and even some special Holiday Rewards!!
Sign up ONCE and get 12 DAYS OF PRINCE$$MAS CHEER!!
SIGN UP for the 12 Days of Princessmas:




Even more MAGIC OF PRINCESSMAS fun.. GO CRAZY!!

Once you open one, you just can't stop!
Below is a selection of additional holiday options like special holiday assignments, some of which come with BONUS STUFF (read the item descriptions to get a hint at what's inside each package)! And HOLIDAY FUN items, which are special treats like LIMITED EDITION downloads, and neato stuff like that!!
| | |
| --- | --- |
| | Winter Wonderland – OMG DARLING, I wore a full length curve clinging, figure skimming GOLD SILK GOWN, Golden Goddess Heels, dripping in jewels to My GORGEOUS PRIVATE SHOPPING PARTY ! – 150.00 |

| | |
| --- | --- |
| | Glamourous Sequins & Mink – Here I am dressed in GLAMOUROUS SEQUINS and MINK, My DIVINE curvy petite figure & ultra femininity leave you weak and ready to be EXPLOITED by ME! – 150.00 |
| | |
| --- | --- |
| | An Affair to Remember – OMG SO GORGEOUS. you LOVE ME LOVE ME LOVE ME. After you listen to My hypnotically snobby mp3, watch Me mesmerize you with My GORGEOUSLY HYPNOTIC movements in My EXQUISITE VIDEO at My PRIVATE SHOPPING EVENT!! – 150.00 |

| | |
| --- | --- |
| | Candy Cane Lane – Marilyn Monroe's famous Gold Lamé Gown from Gentlemen Prefer Blondes inspired My stunning ensemble I am wearing in these PHOTOS & VIDEO from this exclusive shopping event. – 150.00 |
| | |
| --- | --- |
| | Princessmas Programming – OMG so much SPARKLING PRINCESSMAS fun! My voice, My image, MY words captivating your bbrainnn in VISUALLY STUNNING 3-D. 150.00 |

| | |
| --- | --- |
| | Santa's Baby Holiday PINUP Princess – Filmed in retro Pinup Girl style, like a Gil Elvgren pinup drawing come to life, I charm you with My luminescent beauty, as I indulge in glittering Holiday mischief! – 150.00 |
| | |
| --- | --- |
| | Candy Cane Lollipop Video – Watch as I melt your bbrainn indulging in a festive & glossy, totally yummy candy cane. Hypno mind control with glossy candy & sparkly jewels– 150.00 |

| | |
| --- | --- |
| | Holiday PINUP Princess in a Christmas STOCKING! – It would be your most FANCIFUL CHRISTMAS FANTASY to wake up to this GLORIOUS SIGHT on Christmas Morning!! OMG.. ONLY in your DREAMS, LOSER!! 100.00 |
| | |
| --- | --- |
| | 'BALLET TOES' – Dancing with Presents! – A special treat – don't miss it! Watch My BALLET TOES DANCING in front of Sparkly Presents, in this pretty little candid clip My toenails are painted brilliant vixen red!! |

| | |
| --- | --- |
| | WHITE PRINCESS – "I'm dreaming of a White Princess".. a collage of GORGEOUS photos of ME sitting by My pretty frosty pink tree with presents, wearing a replica of the FAMOUS Marilyn Monroe White dress, PLUS SUPER CUTE mp3! – 100.00 |
| | |
| --- | --- |
| | SWAROVSKI SPARKLIES – I am SO ADDICTED to the sparkle of SWAROVSKI Silver Crystal on My tree.. OMG.YOU pay for My expensive sparkly ornaments! CLICK HERE to make My tree SHIMMER & SHINE! – 250.00 |

| | |
| --- | --- |
| | CHRISTMAS CANDY! YUM – HOLIDAY FUN Details: INDULGE IN CHRISTMAS CANDY!! Download link and password enclosed inside!! A totally delicious & super sweet treat! YUMMY YUM! RIP IT OPEN! – 150.00 |
| | |
| --- | --- |
| | SANTA PIGGY $$$ – HOLIDAY FUN Details: Yeah, he's wrapped around MY little finger TOO! And he's going to do WHATEVER I SAY, because really, he has no other choice.. SANTA LOVES ME!! RIP IT OPEN! – 100.00 |

| | |
| --- | --- |
| | HOLIDAY BLONDE COLLECTION – 4 Film Clip COLLECTION! Pretty Sparkly Princess is like a CHRISTMAS DREAM.. you are MESMERIZED & HYPNOTIZED by My LUMINESCENT BEAUTY!! – 100.00 |
| | |
| --- | --- |
| | LUMINOUS & LOVELY – Sissy Assignment with PUBLIC display!! Sissy Humiliation.. DAZZLING!! Limited Edition Holiday Assignment – Plus SHOWCASE! – 125.00 |

| | |
| --- | --- |
| | Get LIT UP & celebrate PRINCESSMAS, lush! – Special Limited Edition Holiday Drunky Monkey INTERACTIVE Game, With PUBLIC display!! It's way more FUN to get TOASTED over the holiday, when you are doing it per MY instructions, for MY benefit!! – 125.00 |
| | |
| --- | --- |
| | Holiday Red – Sissy's Christmas Trip to the LINGERIE SHOPPE! Limited Edition GIRLY Assignment – Plus SHOWCASE!!! – 100.00 |

| | |
| --- | --- |
| | Holiday Princess in Gold Lamé & WHITE MINK!! – What I wore out & about indulging in Holiday Festivities! Look at My pretty feet in these GORGEOUS Bebe Gold Brocade Heels which I wore with THE cutest gold lamé dress, vintage black velvet cropped jacket, Creamy WHITE MINK scarf & Vintage Christmas Jewels.. DIVINE! |
| | |
| --- | --- |
| | MAGIC of PRINCESSMAS Highlights – This video collection features highlights from My Magic of Princessmas series. Wearing jammies and sitting by My pretty PINK tree, I tear into one package after the other! – 125.00 |

| | |
| --- | --- |
| | Pretty Princess Holiday Toes (Foot Fetish) – My PRETTY PRINCESS TOES under My Pastel PINK PRINCESSMAS Tree next to cute pink & red presents tied up with bows! OMG it's a foot fetish CHRISTMAS Fantasy! |
| | |
| --- | --- |
| | That's a WRAP! – For a LIMITED TIME!! Princess just LOVES pretty shiny gifts tied up with velvet & satin ribbon!! Interactive Holiday FUN! – 100.00 |

| | |
| --- | --- |
| | OH Holy Hand Cramp! – Holiday Edition 'Fond of Writing' Assignment!! Spend the Holiday paying to write hundreds of lines for Me til your holly jolly hand cramps up!! YAY! – 75.00 |
| | |
| --- | --- |
| | HOLLY JOLLY CAM CLOWN! – Cam Clown Assignment with a CHRISTMAS TWIST!! Available for a LIMITED TIME ONLY!! – 125.00 |

| | |
| --- | --- |
| | MIDGET DICKLET ELF – Just a little happy christmas elf, thats you! Find out what the holiday holds in store for you, deformed midget! LIMITED EDITION! – 100.00 |
| | |
| --- | --- |
| | Under the Mistletoe! – ..EVERYONE knows what happens under the mistletoe. KISSY KISSY, SMOOCHIE SMOOCH? HM.. only one way to find out – rip it open and see! – 75.00 |

| | |
| --- | --- |
| | Christmas GLITTER! – SPECIAL HOLIDAY FILM CLIP: LUMINOUS CHRISTMAS CHEER!! Sparkle Sparklee – 150.00 |




IN ADDITION, throughout this month, VIP members of My BRAINWASH STATION Members Area will have special access to select limited edition HOLIDAY GEMS I will be uploading to My members area!! OMG you so totally DON'T want to miss out on everything I'll be putting in there! SIGN UP NOW, ELFYPOOS!