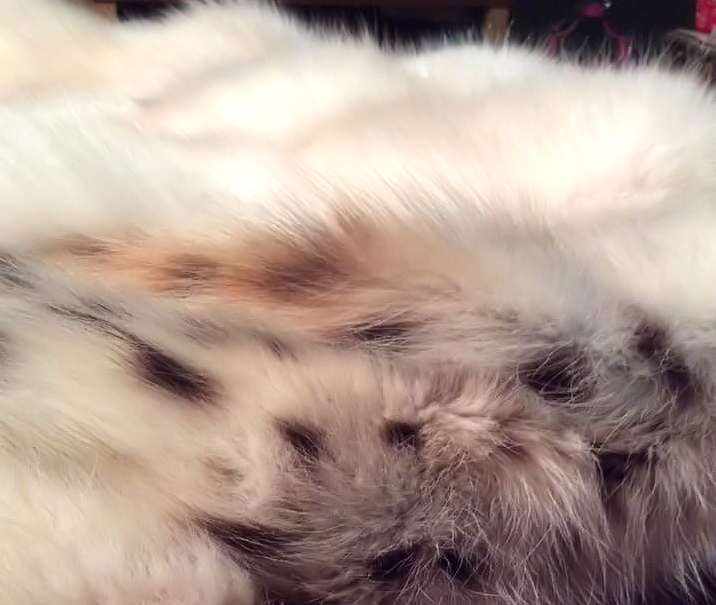 I have now implanted a VERY strong FUR FETISH in My METROPOLIS DOLLIBOTS mind via FUR FETISH IMPLANTATION and SLEEPER CELL ESCALATION BRAINWASH CAM!! During this dangerous Fur Glam Cam (dollibots first!) and Hypno Cam Session My dollibot deliriously spent 1000 DOLLARS as I brainwashed and mind controlled its helpless little bbrainnsypoo. Installing My dangerous Fur Fetish Implantation was effortless!
While I primped and preened on Fur Glam Cam in My FLUFFY WHITE FOX COAT I hypnotized My dollibot with My glorious lushy plush fluffy fluff. Hypnotically triggered by the chime of My BRAINWASH PIGGIE TIMER, My gorgeous butterfly fingers toying with its mind. My expressive green eyes mind controlled it's every thought and desire!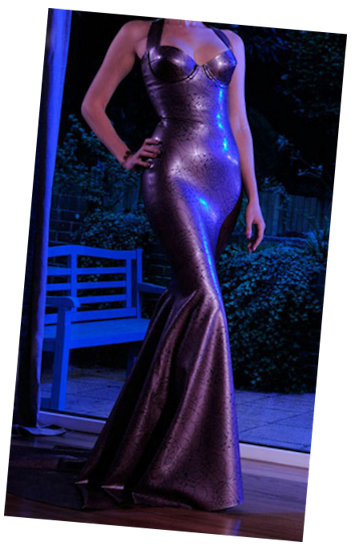 Next, with this weakness installed I swooped in for the kill! Next to ME, latex is My metropolis DOLLIBOTS greatest fetish and weakness. I came up with the ingenuous idea to let My METROPOLIS DOLLIBOT pay to have a CUSTOM COUTURE HIGH-END LATEX GOWN made for Me. Thereby exploiting its latex weakness and converting its latex fetish into additional fetishistic power control transferred onto ME. In addition to the already strongest hold I have over it, all of the power associated with its weakness for latex will be transposed with its number one weakness for ME!
Not only this, but My ingenuity included the choice to also endow dollibot with the distinct honour of contributing to the acquisition of a FULL LENGTH LYNX Fur Coat to add to My Luxury Fur Collection. Annexing the POWERS of the LYNX to My own POWER!
I will be doing a photoshoot in this ultimately POWERFUL ENSEMBLE. Omg just imagine the HAVOC this will wreak on dollibots bbrainn when it sees Me in My photos and video wearing this very couture LATEX gown and FULL LENGTH LYNX Fur Coat.
The LYNX fur you see in the image at top left is literally a photo of  this very LYNX FUR COAT which dollibot is contributing to add to My Luxury Fur Collection! Omg how DIVINE is it??! The spotted white fur you see is the BELLY FUR of the LYNX, which is the very most expensive Lynx Fur of ALL.
OMG My DOLLIBOT is hypnotized mesmerized mind controlled by My LUSHY PLUSH FUR and HAUGHTY BEAUTY. Timer triggered by the CHIME, SLEEPER CELL slain by My ULTIMATE MIND CONTROL. Omg just reading this floods My dollibots bbrainnn with visuals of Me in My lushy plush fluffy fluff FOX FUR Coat. These glorious magnificent visuals of Me in My POWERFUL DOMINANT FURS triggers My dollibot to utter helplessness and compulsion to OBEY Me!
My dollibot will be paying for the COUTURE LATEX GOWN above to be custom created for ME in My precise and glorious measurements. It will be custom made FOR ME, to hug & fit the contours of My hourglass curves to PERFECTION! This gown will be designed for ME in an exquisite shade of ANTIQUE GOLD with a majestic and dramatic TRAIN in the back. OMG I will be the GILDED GODDESS like a GOLDEN STATUE in this custom created antique gold LATEX gown! I will be wearing this gown with My new FULL LENGTH LYNX Fur Coat which dollibot is contributing to add to My Fine Fur Collection!
Omg just wait until next BRAINWASH HYPNO CAM when I will be wearing this GORGEOUS FULL LENGTH LYNX FUR COAT LIVE on Fur Glam Cam turning My dollibots bbrainn to total mushy mush as it gazes upon Me reveling in the superbly glorious, utterly majestic, supremely expensive FULL LENGTH LYNX FUR COAT which it has contributed to add to My Fine Fur Collection!
Just IMAGINE what sort of effect such a sight will have upon it's itsy bitsy teensy weensy bbrainnsypoo when it experiences this.. OMGOMGOMG! Begin planning its privacy and setting aside its funds NOW for this dangerous LIVE session dollibot.. omg what AM I doing to it's bbrainn next??!