Money Domme Extraordinaire BRAG page!
As the Money Domme Extraordinaire I effortlessly use your wallet. you love to procure whatever My little heart desires for ME!
| | |
| --- | --- |
| Take a look at some of MY Pretty Things: Revillon Couture Blonde Mink, Lili St. Cyr vintage original photograph, Chat Noir Cat, Various Santini Statues, Art Glass, Tiffanys, Moulin Rouge Originals,  4000.00 + dollar piece of rare German Dresden, Vintage Guerlain Shalimar Parfum, and MORE!Press the play button on the video playlist to your right to watch! | |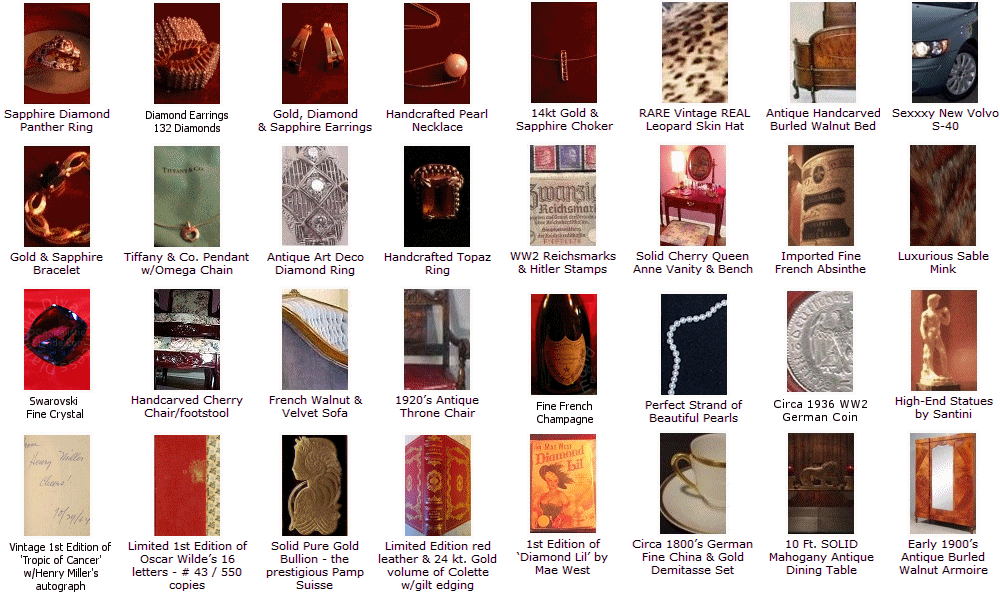 Click HERE to read all about My BARBIE DREAM HOUSE!