HIGH-END FINANCIAL Domination
World-Class Financial Domination & Wallet RINSING with Diamond Diva Princess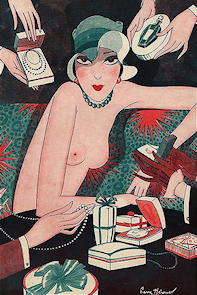 My life is one of continual FUN & leisure, while yours is work, work work! I am the LEISURE CLASS, and you are working class. you were born to work work work, while I live MY life indulging My every whim, and living MY life of luxurious LEISURE! I  love to go out & SQUANDER your hard-earned CA$H while I laugh at what a little FOOL you are for ME!! I have a BEAUTIFUL house filled with gorgeous high-end antiques, lush tapestries, and objets d'art, a boudoir & huge walk-in closet overflowing with exquisite gowns, luxury fus, vintage jewels, crystal encrusted high heels and hosiery.
you want to be MY work-horse moneyslave, don't you? While you work SO hard, I go shopping, out and about, dining at elite high-end hot spots. Essentially, doing WHATEVER I WANT, whenever I feel like it!
I was BORN with oodles of "IT", naturally gifted with a super MAGNETISM which draws others to Me like moths to a FLAME. To have "IT" is to be at the very height of GLAMOUROUS CHIC. An "IT Girl" is a trendsetter, inadvertently, and She never follows FAD. She is ART, spontaneous, energetic, vivacious.. ALIVE. She MAKES the rules & breaks the rules. By her natural charisma, she acquires followers with ease, all of whom she completely disregards, in her blatant self-interest. They become merely robots to her every wish & demand. This is why it is always very obvious exactly how little I care about you, and this only magnifies the obviousness of just how much you NEED Me.
Both men AND women OBSESS over Me, finding themselves enthralled by My natural self-confidence, addicted to My SCORNFUL INDIFFERENCE to their opinion, you see, ALL I care about is ME. What you think is COMPLETELY IRRELEVANT to Me.
There's just something about an "IT Girl", and the way she just DOESN'T even care whether she's impressing you or NOT. Something about My SNOBBY ARROGANCE, which just HOOKS you, right from the start. It's something in the way I just don't even notice you, and yet YOU can't stop thinking about ME.
My very existence makes YOU feel ALIVE.
For this reason alone, you will LAVISHLY SPOIL ME. Funding My LUXURIOUS lifestyle gives your existence meaning. As Avant-Garde IT Girl.. I am a visionary, I am an innovative artistic FORCE. I am far too powerful for you to resist, I AM a force of NATURE.
Yeah I *know* that you crave to join the ranks of MY little piggybanks.. TO CONTRIBUTE to MY decadence & greed.. so what are you waiting for?? Offer yourself to ME as one of MY psychological experiments!! It is the single most important thing you can do to improve your life & give yourself a reason to wake up tomorrow morning!!
I'll lead you to IMPOVERISHMENT for MY LUXURY because *I can*!! I'll blow your world away until ALL you can think about is ME.. the one constant all-consuming thought revolving in your mind, devouring your brain!!you will become one of MY manpawn wallet zombies, just another TROPHY sitting on MY SHELF. This is what you NEED!! Diamond Diva Princess – High-End Financial Domination!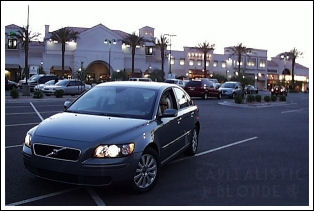 I know all about YOUR sort.. you love it when I mess with your head and siphon the cash right out of your wallet! I like to empty out your bank accounts straight into MY POCKET, pummel through your savings, and send your credit cards STRAIGHT TO THE MAX, I WANT IT ALL!!
you're addicted to MY Arrogance, My Insatiable Greed. Totally obsessed with Me, this self-centered chick who doesn't give a flying fuck about you – and I know ALL about exploiting your psychological weaknesses – it happens to be a hobby of MINE.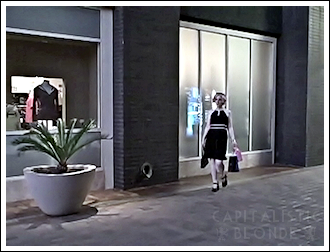 I don't even pay attention to how much I'm taking from you (makes you go crazy, doesn't it?).. I can count it all up later when I'm out blowing it on pretty, expensive things for MYSELF!! Just the thought of MY elaborate spending sprees drives you UP THE WALL!! Who cares if you worked your butt off to make it?!! CERTAINLY NOT *ME*. I love COMPLETELY DISREGARDING YOU
you are VERY LUCKY I let you make your life worth living, by allowing you to CONTRIBUTE TO MY LAVISH LIFESTYLE. And if by some fortunate chance you amuse Me enough that I choose to tell the world about what a LOSER you are for ME, it would be your CROWNING ACHIEVEMENT, your LIFES GOAL!!
As most who frequent My website should know, I am very much into Silverscreen Hollywood Glamour, Flapper style, Vintage Haute Couture, High Fashion, Fur Fetish, Vintage handbags and evening bags. My latest OBSESSION is Vintage Costume and Couture Jewelry. Particularly pieces from the 1920's – 1960's.
I am absolutely crazy over signed pieces by Trifari, Coro, Vendome, Hollycraft, and so many more. I love studying about the different designers, like Alfred Philippe who first designed for Cartier before becoming chief designer at Trifari in the 1930's, and Kenneth Jay Lane, whose coveted vintage pieces are now sold at Christie's and Sotheby's.
I know you NEED to gush about how much you ADORE ME, and to do so you'll need to PAY through the nose to CALL ME, or PAY to have access to email Me, and converse in public symposiums with ME.
you see, your lip service means very little to Me without your $$ MONEY $$ ALSO piled high at My feet. Yes, that's right, I don't care about you OR your opinion. your flattery is of no consequence to ME.. I want you to sacrifice and live in privation for Me while I WALLOW in LUXURY, and then I'll KNOW firsthand just how much you LOVE ME!! Why, then you won't even NEED to put it into words, will you?!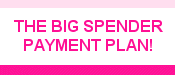 Are you a poor slob and wish you could blow THOUSANDS on ME??! Even YOU can be a BIG SPENDER, with My new PAYMENT PLAN!! LMFAO oh are you EVER going to be pulled right into this trap I have set for you!! :bigsmile: Click the pretty button above and SPEND THOUSANDS ON ME INSTANTLY!!
(WARNING! MY slave contract is extremely scandalous and cruel, so do NOT open it up if you can't handle it!! Don't say you haven't been warned, if you open it you are committed to it, in all its gorgeous glorious devious brilliance!)

Click on "SPEND" in the menu bar at the top of this page now, you KNOW you can't resist!! It's Blonde Capitalism baby, get down with it.
~ Money Domme Socialite, Financial Domination Princess, DIAMOND DIVA PRINCESS 
 WORLD CLASS Financial Domination & Hypnotic Mind Control with Financial Goddess DIAMOND DIVA PRINCESS, THE Capitalistic Blonde! Unless otherwise noted all material on this website © CapitalisticBlonde.com,  Diamond Diva Princess, the photographers, filmographers, and artists. Unauthorized use is prohibited. All Rights Reserved. ALL MATERIAL on this website is under comprehensive federal copyright. Any duplication or reproduction of this material in whole or part without express written permission from ME, is a federal offense. Violators will be reported to the US Copyright Office and legal action WILL be pursued.
FUR FETISH MONEY DOMME
TOP MONEY DOMME, Celebrity Findom. I am a Luxury Snob, Financial Femme Fatale, and Fur Enthusiast. I love ALL things glamourous and live My life in luxurious glamour on a daily basis. Wrapped in furs, dripping in jewels, I live every day as a celebration of aestheticism and beauty. I surround myself with beautiful things! If you love FURS, FUR FETISH, GLAMOUR FETISH, FINANCIAL DOMINATION you should also follow me on TWITTER, check out My PINTEREST for a sampling of some of My favourite GLAMOUROUS things!