PLATINUM BLONDE and a PINK CADILLAC
My Pretty PINK Positivity, Glittering PINK World, and irresistible PINK Subliminals make it IMPOSSIBLE for you to resist the URGE to cclickk BUY NOW and SEND PAYMENT for ME~ you will do this mminddlessllyy NEEDING to see MOREMOREMORE~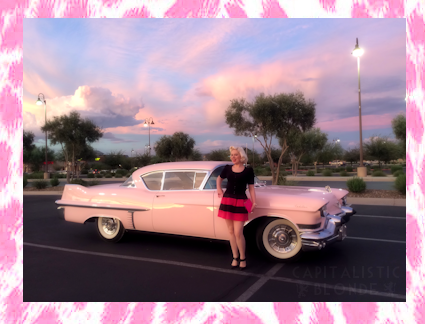 Description: OMG you CRAVE to see this collection of Blonde Fetish photos of ME out & about, the WHITE HOT BLONDE spending what was once *YOUR* money!!  There are Financial Domination SUBLIMINAL PINK MESSAGES CONTAINED within the photos which your bbrainn NEEDS. Open them and INSTALL MY PINK SUBLIMINALS NOW!
you are going to totally SWOON for these GORGEOUS images of ME~ THE Platinum Blonde of the 21st Century next to a 1950s PINK Cadillac, almost the same as the Cadillac Marilyn Monroe had, but in POWER POWDER PINK!! THE most ultra feminine tres girly Cadillac EVER! OMG I am wearing the cutest short skirt and stiletto heels, My GORGEOUS LEGS & gleaming PLATINUM BLONDE HAIR melt your weakened manbbrainn!!
GROVEL at MY FEET in WORSHIP to My WHITE HOT PERFECTION!! OMG you CRAVE to see all these photos NOW in FULL-SIZE and let the PINK SUBLIMINALS FILL YOUR BBRAINN, don't you?? Of COURSE you do. OPEN them NOW.
– See more at: