Financial Domination Society Girl ART BRAT
Eclectic and Avant-Garde, as THE Financial Domination ART BRAT I am a multimedia artist.
I like to express Myself in a variety of media/mediums. Art is one of My great PASSIONS.
In My artistic expression I like to experiment in art form, composition, colour, and expressionism. Art with sharp bold lines and vivid colour. Creating in stark black and white, and monochrome.
I also do a bit of Hollywood Journalism. My writing has been published in magazines and literary journals.
I currently have 3 pieces of My artwork in a new exhibit which is international in scope.
I am involved in both avant-garde group and solo exhibits. My preferred current mediums to work with include gouache, acrylic, and tempera. I like to mix mediums, especially when they are mediums not generally used together. I am an emerging artist, leaning toward the avant-garde and experimental.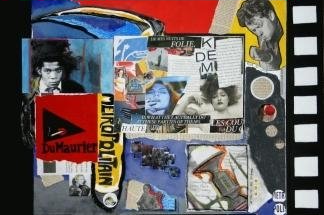 Strongly influenced by the Art Deco period, Pop culture, German Expressionism Film, and Silverscreen Hollywood iconography, a selection of My artwork is currently owned by a handful of celebrities and private collectors.
Among MY personal favourite artists are ANDY WARHOL (I love all things Andy Warhol/Edie Sedgwick/The Factory related), JEAN COCTEAU, Piet Mondrian, MAN RAY, Brassai, Basquiat, Picasso, Erte, COOP, Cindy Sherman, RENE GRUAU, Salvador Dali, Chaim Soutine, AUBREY BEARDSLEY, TAMARA de LEMPICKA, Marc Chagall, Matisse, Marcel Duchamp, Demetre Chiparus, and Stephen Sprouse.
~ Financial Domination Society Girl ART BRAT, Diamond Diva Princess