Financial Domination Money Domineiress
"kirkegaard AND eyeliner.. combinations such as this mixed in HER brew creates HER magic to wield such powers HER arsenal is diverse and deadly ..what chance have i?"
I am high profile and scandalously famous. When I first came online and established My financial domination website, the internet was immediately abuzz about Me. Being illustriously celebrated from the start, there were many disgruntled domme dissenters who resented My natural exuberance and effortless attraction. They tried so hard to seem "dominant" and as it all comes so naturally to Me. This created a feeling of insecurity within them as they realized their inferiority to Me, the prolific money domme prodigy.
Considered a SNOB due to My natural selectiveness, they were curious what I was up to, because I didn't spend My precious time mingling with them. I do not throw PEARLS before swine.
I was interviewed by the World-Famous OWK and they received such a HUGE response to My interview that they requested a SECOND interview with Me. As you may well imagine, many women became envious of this fact, and this immediately started a "haters" campaign of futile attempts to sabotage My popularity, such was the extent of their jealousy. None of their efforts did anything but further MY fame. And to this day I am the ONLY Money Domme who has EVER been interviewed twice by the OWK.
Because of My immediate popularity and due to the vast profligacy of My appeal.. a dangerous combination of charm, physical beauty, intelligence, individuality, and personality, I became immensely popular and have risen to LEGENDARY status. Even My littlest statement has a CULT following to the extent that others attempt to duplicate My inimitable style of self expression, which is unmistakable, and unable to be mimicked.
Not interested in mingling with the mass moomoo herd, nor the hoard of blind leading the blind, I do not fit into the pre-conceived boxes of others, I am unique and original.. I AM the Fetish.
Scorning the overused titles of others, I ultimately created My own title of MONEY DOMINEIRESS, which you can read more about HERE.
I have created the term "High-End Financial Domination" as a description of MY BRAND and personal style of financial domination, because serving Me is EXPENSIVE, because I enjoy high-end items, because HIGH-END is a part of MY LIFE.
Because I AM the Fetish, I thrive on creating My OWN fetishes, such as: VANITY FETISH, SNOB FETISH, LUXURY FETISH.
IF you see MY title, the branding of MY financial domination, or the fetishes I created used ANYWHERE other than in My personally owned EMPIRE, they have been directly plagiarized from ME.
Listen to the DIAMOND DIVA PRINCESS THEME SONG~
(Girls voice saying "No wanking allowed,boyz!" – Diamond Diva Princess) © Original Music For CapitalisticBlonde.com by BeWiz Production
My BLONDE CAPITALISM is LEGENDARY. There is a reason why I am THE Celebrity Money Domme.
Specialties: I AM the Fetish. The fetish of ME encompasses ALL things I enjoy & indulge in, including, but not limited to: Financial Domination, Blonde Fetish, Blonde Bombshell, Financial Fetish, Moneyslavery, Love & Addiction, Goddess Worship, World Domination, Annuity Slaves. Haute Snobisme, Royal Lineage, Fashionista, Intelligentsia, Esoteric Knowledge, Mind Control, Hypnosis, Brainwashing, Psychological Experimentation, Religious Domination, Racial Domination, Intellectual Domination, Behaviour Modification, Objectification. Lipstick Fetish, Make-up Fetish, Shoe Fetish, Boot Fetish, Jewelry Fetish, Hosiery Fetish, Glove Fetish, Fur Fetish, Glamour Fetish, Hand Fetish, Foot Fetish, Femme Fatale Fetish. Dollification, Robot Creation, Interrogation, inflicting severe mental duress, all forms of mental torment including sensory overload and deprivation.
General Interests: Pop culture, Pop Art, Pop Surrealism, Massurrealism, Post-Dogmatism, Dadaism, Cubism, Surrealism, German Expressionism, lowbrow art. Film theory, exploitation film, film noir, music, literature, psychology and philosophy. Absinthe, Moulin Rouge, Le Chat Noir, Montmartre, Montparnasse, cafe society, salons, bohemianism, the avant-garde. CHANEL.
Among my favourite artists are ANDY WARHOL (I love all things Andy Warhol/Edie Sedgwick/The Factory related), JEAN COCTEAU, Piet Mondrian, MANRAY, Brassai, Basquiat, Picasso, Erte, COOP, Cindy Sherman, RENE GRUAU, Salvador Dali, Chaim Soutine, AUBREY BEARDSLEY, TAMARA de LEMPICKA, Marc Chagall, Matisse, Marcel Duchamp, Demetre Chiparus, Stephen Sprouse.
Inspiration: I love old hollywood and among some of my inspirations and favourite actresses are Marilyn Monroe, Mae West, Tura Satana, Clara Bow, Louise Brooks, Theda Bara, Bettie Page, and Jayne Mansfield.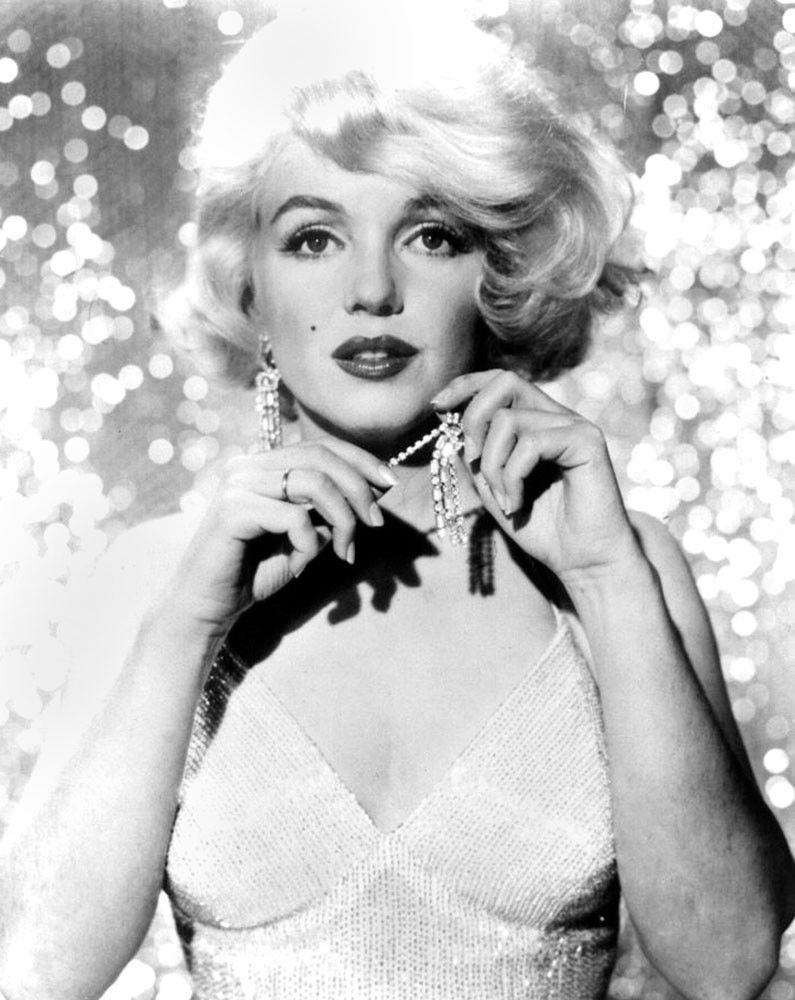 Film: I love film, FASTER PUSSYCAT KILL KILL!! MOULIN ROUGE, The Girl Can't Help It, She Done Him Wrong, Les Enfants du paradis, COCTEAU'S ORPHIC TRILOGY, Herschell Gordon Lewis's Blood Trilogy, A Clockwork Orange, The Night Porter, The Cabinet of Dr. Caligari, Metropolis, Nosferatu, Rocky Horror Picture Show, Les Miserables, La Traviata.
Books: I am an avid reader. I am constantly reading at least 3 books at a time. Currently I am reading: a biography on Marilyn Monroe by her wardrobe assistant Lena Pepitone, & Movies of the 20's & 30's by Taschen Books, and & Screen Deco – A Celebration of High Style in Hollywood. Among my favourite authors are F. Scott Fitzgerald, Fyodor Dostoyevsky, Dylan Thomas, Arthur Rimbaud, Guillaume Apollinaire, and Henry Miller.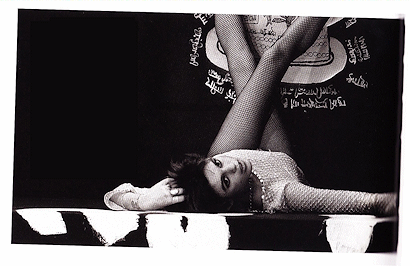 Fan of: Jean Cocteau, Andy Warhol, Edie Sedgwick, Kiki de Montparnasse, Tura Satana, Malcolm McDowell, Theda Bara, Edna St. Vincent Millay, F.Scott Fitzgerald, Dorothy Parker, James Dean, Ingrid Pitt, Mae West, Marilyn Monroe, Jayne Mansfield, Mamie Van Doren, Lili St. Cyr, Madame Pompadour, Madame du Barry, Queen Elizabeth 1, Marie Antoinette, Sarah Bernhardt, Isadora Duncan.
MEDIA / PRESS
FASHION & ART MODELING
I have been featured in several magazines..among them Bite Me magazine from out of the UK, GSJ available at Barnes and Noble, FLICK magazine available online or through Diamond Comic Distributors (no relation). I am a huge fan of pinup art and commercial pop art. Some of the best contemporary Pinup artists have created artwork of Me, including the stylistic VINYLYA & Fetish Pinup Artist KRYSZTOF NEMETH.
I am involved with many modeling projects & artistic societies, and I am also actively involved in the modern avant-garde art movement. To read more about MY ART, click HERE. I also do a bit of Hollywood journalism. My writing has been published in magazines and literary journals.
My Capitalistic Blonde Empire which includes: MONEY DOMINEIRESS | FUR GLAMOUR | PAYPIG.NET | CELEBRITY FINDOM
Exclusive interviews with Me can be found on the websites of the Other World Kingdom (otherwise known as the famous OWK), Agnar's Photo Den, and femdom site dickievirgin.com.
*Due to the lackluster quality now observable on most femdom directory sites, I have had to email and request removal of My interviews from two such sites. I will not be conducting anymore interviews with "femdom" sites in the foreseeable future. I am way too much of a SNOB to be listed with most of the people found on these sites, and unless it's NICHE it's worthless to Me, anyway. I am way too strong of a personality to find the approval of the herd interesting, and way too self-involved to pay attention to your flattery.
If you have contacted Me recently about an interview and I haven't replied, this is why. No offense intended, but I'm just not interested in lending credence to your fly by night project. My writings will be exclusive to CapitalisticBlonde.com and in some rare occurrences featured on other artistic sites I am involved with.
Otherwise, if you do not fit in the category above and wish to contact Me, use the form below:
Contact Information

Quotes about Diamond Diva Princess & CapitalisticBlonde.com:
"Modern BDSM's Blondest Bombshell!!" – John Mendelsohn, Famous Music Reviewer for Rolling Stone Magazine, Magazine Editor, & Creative Genius
"I'll gladly quote Kirkegaard while checking out your eyeliner." – Herschell Gordon Lewis, Godfather of Gore, Film Director & Advertising Mogul
"One sexy siren to set the world ablaze with her ultra-hotness! She's so hot my monitor melted!" – Krysztof Nemeth, Talented & Lauded Contemporary Pinup Artist
"I hope that you treated Johnny just like Varla would have. Give him hell baby!!!" – Tura Satana, movie star and cult film icon, Russ Meyer's VARLA!
"The Princess should come with a warning label because once you gaze at Her mesmerizing beauty and obvious power your life will never be the same." – Dickievirgin.com, Premier Femdom Website
"She's got spunk and she's not messin' around." – Rock Hard Radio & eZine
"You'll grow addicted to Her scornful sexy arrogance………" – VINYLYA, Stylistic Contemporary Pinup Artist & Fashion Designer
"With a bit of a "what if Marilyn Monroe were a hypno domme?" vibe, Diamond Diva Princess is serious about both money domination and fetish mind-control." – Gently Bitten, Hypnodomme Directory
"The future, like the past, is masterfully, colorfully, unapologetically, blonde." – Doug McClemont, Director at Marlborough Gallery, one of the world's leading contemporary art dealers
"Devastatingly Beautiful, Deviously Brilliant, all in one package. She's the flame that draws men to Her helplessly like moths, and the men love every moment of it." – Agnars Photo Den, Hypnotic Femdom Website

ROYAL INTERVIEWS – EXCLUSIVE INTERVIEWS WITH DIAMOND DIVA PRINCESS
Agnar's Photo Den exclusive interview with the Princess
Princess's second interview with the Private State of Supreme Women
DickieVirgin.com interview with the Princess
OWK the Private State of Supreme Women interviews the Princess
The Loafer Arts Magazine interview with the Princess
PM Magazine interview with Princess as featured in issue 1
Bite Me Magazine feature/mini interview with the Princess as featured in issue 6
Gothic Society Journal, interview and front page feature.
The issue of Gothic Society Journal which features ME is SOLD OUT, and it is VERY hard to get a copy. In fact, I was told by the editor that a copy of this issue of GSJ featuring My interview, auctioned at the world-famous auction house CHRISTIE's for well over $1000 DOLLARS. Yes it is HIGHLY coveted. Luckily, I own SEVERAL copies of this issue!